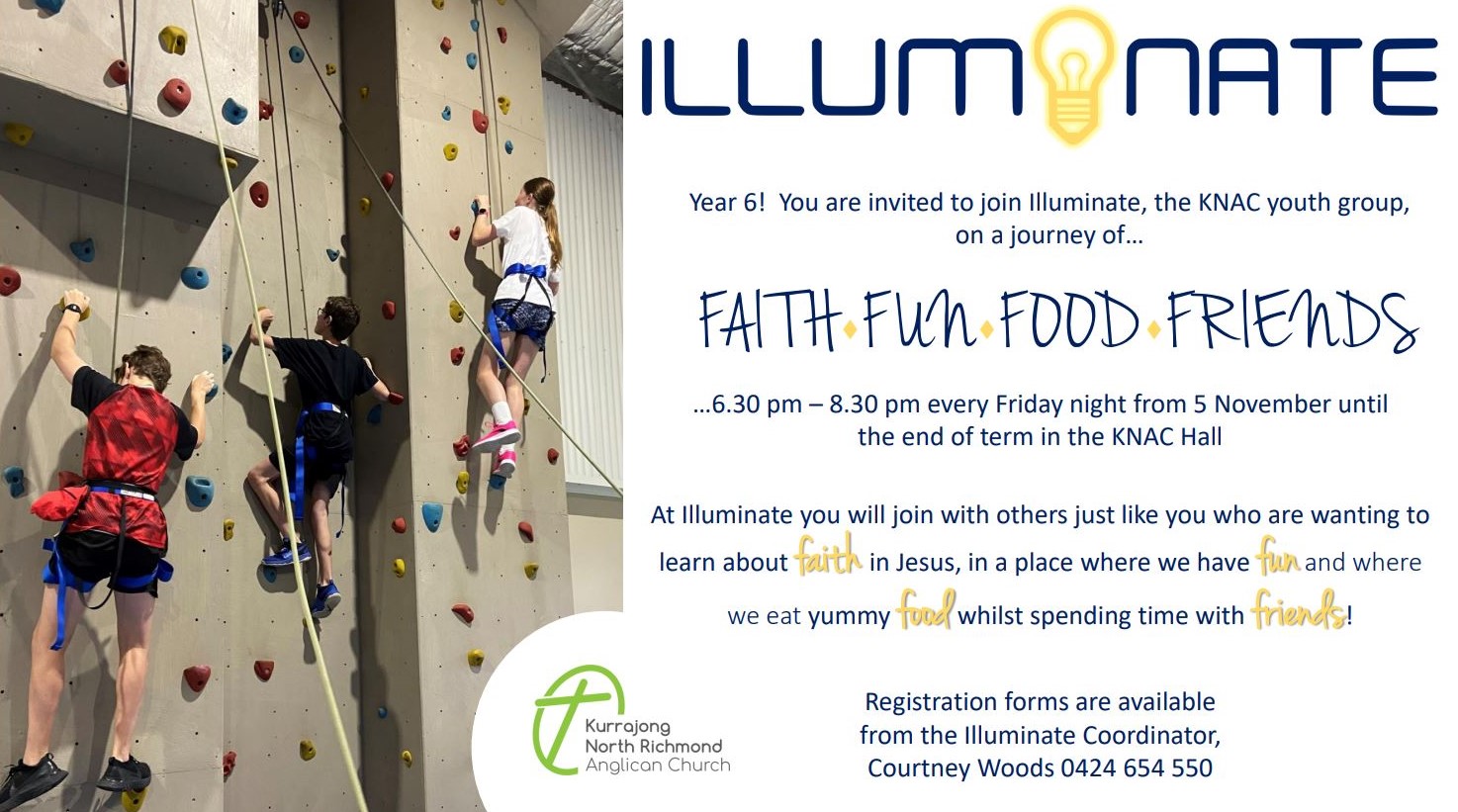 'Teenagers just aren't interested in Jesus these days'
No way! Every teenager wants to work out:
What really matters in life?
Who am I?
Who really cares about me?
What is really worth doing in life?
And there are plenty of teenagers at our church getting together to find out how Jesus is the answer to all these questions.
Illuminate Youth Group
Years 6-12, Friday 6:30-8:30pm, $2.
Every week there's plenty of great games, thought-provoking activities, real discussions, good food, and time in the bible.
Every year we get away to a great conference in Katoomba – KYCK (www.kyck.kcc.org.au).
4JED
Years 6-8, Sunday during 10am church.
SHAPE
Years 9-12, Sunday 4:00-5:30pm (online).
Please complete a Youth Registration Form. 
Kurrajong & North Richmond Anglican Church
Sunday Services
8am, 10am & 6pm (currently online)- 
Church Office
Friday
1005 Grose Vale Road, Kurrajong